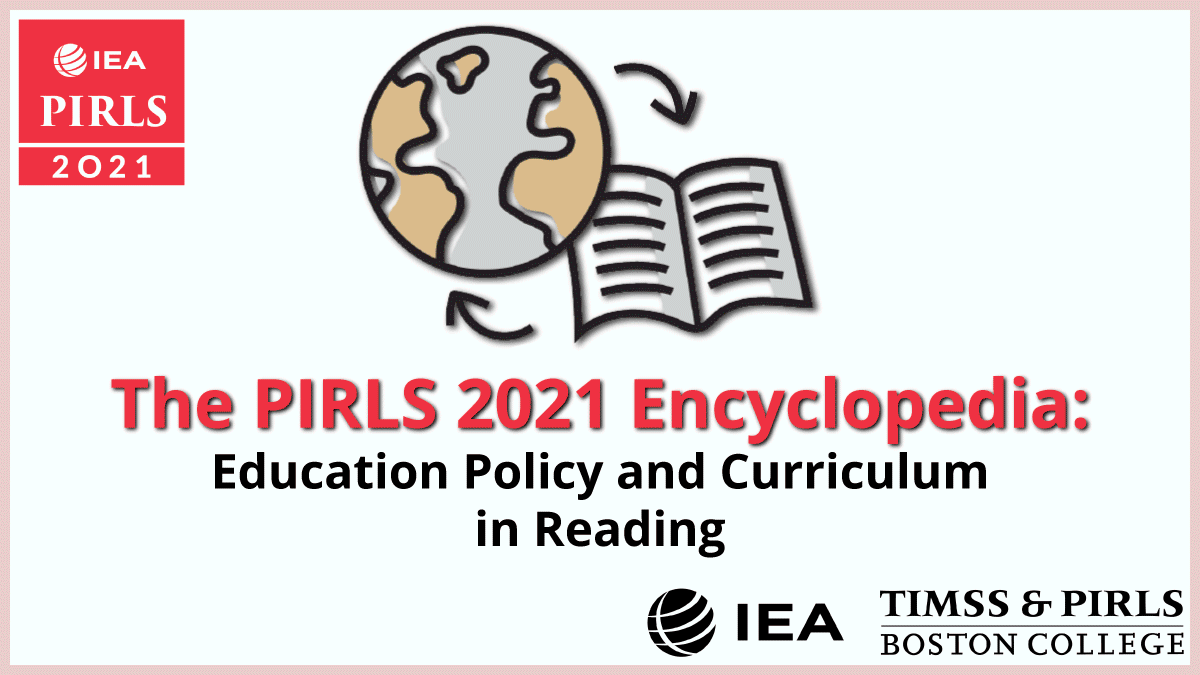 The PIRLS 2021 Encyclopedia: Education Policy and Curriculum in Reading is now available at pirls2021.org/encyclopedia. Describing the education systems and reading curricula in PIRLS 2021 countries, the PIRLS 2021 Encyclopedia is a richly detailed qualitative counterpart to forthcoming PIRLS 2021 international results. Each chapter of the Encyclopedia is authored by a PIRLS 2021 country or benchmarking system representative(s) and details the education policies and practices in their country, including: the language/reading curriculum in primary grades; teachers' professional development requirement and programs; methods of monitoring student progress in reading; and special reading initiatives.
Notably, each country's chapter of the PIRLS 2021 Encyclopedia also includes information about education during the COVID-19 pandemic. This includes information regarding teaching and learning during the pandemic, national evaluations of the impact of the pandemic on student learning, policy and practices changes during the pandemic, and the COVID-19 pandemic's impact on the administration of PIRLS 2021.
The PIRLS 2021 Encyclopedia also features a series of ten exhibits that present background data for all PIRLS 2021 countries. These exhibits provide important at-a-glance information about education systems and reading curricula in PIRLS 2021 countries, and allow for cross-country comparisons of education policies and practices.
Previous PIRLS Encyclopedias are available for PIRLS 2016, PIRLS 2011, PIRLS 2006 and PIRLS 2001.